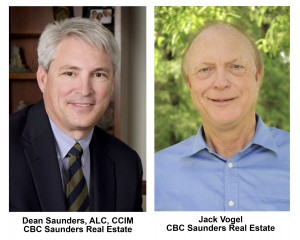 On March 6, 2014 Coldwell Banker Commercial Saunders Real Estate (CBCSRE ) Forestry Group closed on a sale of more than 380,000 acres of timberland in North Florida for $562 million. This is one of the largest Florida real estate deals in recent history.
CBCSRE Forestry Group is partnership between CBC Saunders Real Estate and Natural Resource Planning Services (NRPS) Inc. NRPS owners Jack Vogel; Tony Wallace, CF; John Holzaepfel, ACF, CF; along with five additional key NRPS foresters operate their real estate business exclusively with CBC Saunders Real Estate, developing a Forestry Group division that offers specialized timberland real estate services.
The CBCSRE Forestry Group helps buyers and sellers of timberland tracts with timber real estate brokerage, acquisition due diligence, investment analysis, and agricultural property valuations.
"It has been a very satisfying experience to participate in this transfer of ownership on such a large land holding. It has been equally satisfying to have the opportunity to work with AgReserves Inc. and The St. Joe Company, two of the most responsible agricultural land stewards in the State of Florida, " said Jack Vogel who represented AgReserves Inc. along with Dean Saunders, ALC, CCIM in this historic sale.
"I think this transaction reflects the strength of our partnership with CBCSRE and our ability to serve our clients' timberland and real estate needs on every level."
CBCSRE Press Release – Florida Land Purchase