LEGACY ARBORIST SERVICES
A DIVISION OF NATURAL RESOURCE PLANNING SERVICES, INC.
Urban Forest Benefits Assessment
Study – Orange County
Legacy Arborist Services (LAS) is conducting an Urban Forest Benefits Assessment Study beginning in August, 2023. To fill out a landowner permission form please follow the link below.
Legacy Arborist Services provides innovative solutions and state-of-the-art arboricultural and urban forestry services to public and private clientele.
Our comprehensive suite of services includes:
Municipal Tree Inventories and Plans
Pre-Development Inventories
Expert Witness Testimony
Educational Workshops
i-Tree/Environmental Analyses
Tree Risk Assessments
On-site Tree Preservation
Tree Appraisals
Whether examining the health of individual trees or estimating the environmental benefits of an urban forest, Legacy Arborist Services has the experience and qualifications to help your green infrastructure grow to its full potential. If you wish to learn more you may contact one of our certified arborists.
San Antonio, FL
32745 Pennsylvania Ave
Post Office Box 564
San Antonio, FL 33576
(352) 588-2580
Tallahassee, FL
Post Office Box 15393
Tallahassee, FL 32317
(850) 570-5963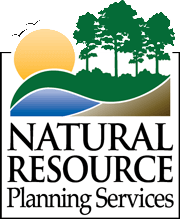 Bald Cypress Trees Guest Article for the Tallahassee Democrat December 16, 2022, Release for the Tallahassee Democrat By Stan Rosenthal I have...
read more
© 2023 Natural Resource Planning Services