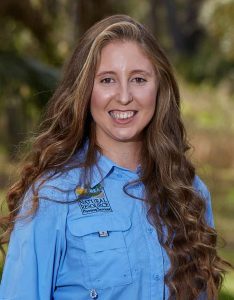 Kari Hurst has joined NRPS as a Consulting Forester. Kari works in the Legacy Forestry Services division to provide state-of-the-art forest management services.
Kari received a Bachelor's of Science in Forest Resources and Conservation in 2015 from the University of Florida. She also worked with the University on various research and timberland management projects.
"I was driven to Natural Resource Planning Services because it feels like a family. They consider both their clientele and their employees to be part of that family, and I appreciate the opportunity to be included in such a close-knit group." Kari Hurst, Consulting Forester.
Kari works out of our San Antonio office and assists on a large statewide project with the Department of Environmental Protection. She also assists private landowners with their land management needs including timber sales, reforestation, prescribed burning, and forest management planning.
"Kari came highly recommended.  Her grant-funded position with UF-SFRC ended and NRPS was very fortunate to be looking for a new hire at that time.  In addition to her diverse skill sets, Kari brings a great attitude and lots of passion to her work.  I couldn't be more pleased."  John Holzaepfel, NRPS Principal.
To learn more about Kari or NRPS, please contact our San Antonio office at 352-588-2580. To view Kari's company resume, click here.