NRPS Is Pleased To Welcome Alicia Campanella!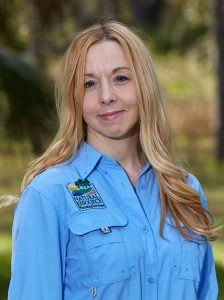 Alicia Campanella joins NRPS – Legacy Forestry Services
Natural Resource Planning Services is pleased to announce the addition of Alicia Marie Campanella to its consulting forestry firm. Alicia is both well-traveled and well-studied in forestry and environmental science, having studied, volunteered, & worked both in this country and abroad.  Alicia received a Wildlife / Forestry Conservation Certification from Penn Foster College (Scottsdale, AZ).  She has also studied agriculture through the National Open College Network (United Kingdom) earning an internationally accredited qualification in organic farming practices; she completed courses towards a Bachelor's degree in Environmental Science from Open University (United Kingdom); and she is currently nearing competition of a Bachelor of Science in Environmental Sciences from American Public University (St. Charles Town, WV).  Alicia is assisting in the NRPS Legacy Forestry Services division – managing restoration projects in South Florida.  She has previous experience through volunteering and working for FL DEP at Collier Seminole State Park & Fakahatchee Strand State Park.
John Holzaepfel, NRPS VP/Principal, commented "we were searching for someone with that unique blend of talents to manage restoration projects in South Florida. Thankfully, we were aware of Alicia due to a column that she periodically writes for the Florida Land Steward newsletter.  We are delighted that she was willing to join the NRPS family.  Alicia brings new skills and perspectives, particularly in relation to invasive exotic species management in South Florida."